Today on the "Crash JPMorgan, Buy Silver" Facebook group, someone by the name of Stewart Baxter posted the following: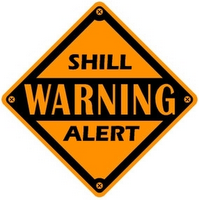 Silver is up around 100% since the first of September, right? U.S. dollar index is down around 8% in the same time period, but now
you're all buying because the dollar is supposedly devaluing. Look You're massively overpaying, just wait, and buy some later this summer. Now it not good timing. What do you think?
Mr. Baxter listed his employers as the Department of Defense, and the Federal Reserve Bank of Dallas, Texas. John Maynard Keynes inspires him, and his interests include JP Morgan. Hmm…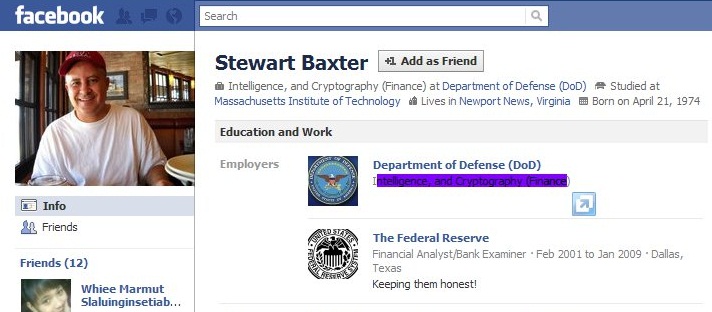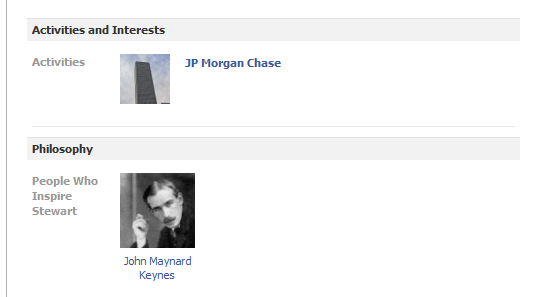 After some fierce rebuttals from fellow silver liberation army soldiers, including some calling him out as a DoD shill, Mr. Baxter removed his employer information from his Facebook profile.
Check out some of the BS this shill is spouting –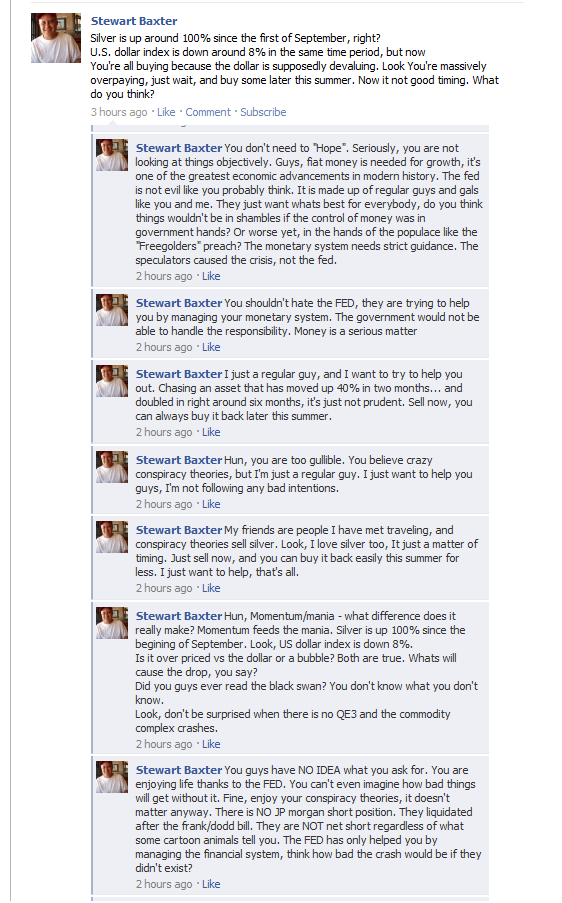 This one really takes the cake. The Fed apparently exists to protect us from our own idiot selves! "Trust me, I am from the Fed and I am here to help."
Stewart Baxter: "The central banking systemes are here to correct the inadequacies of the global population."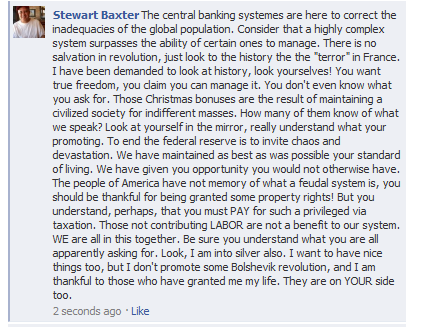 "You are not of the status to use metals as money. That is reserved for royalty."